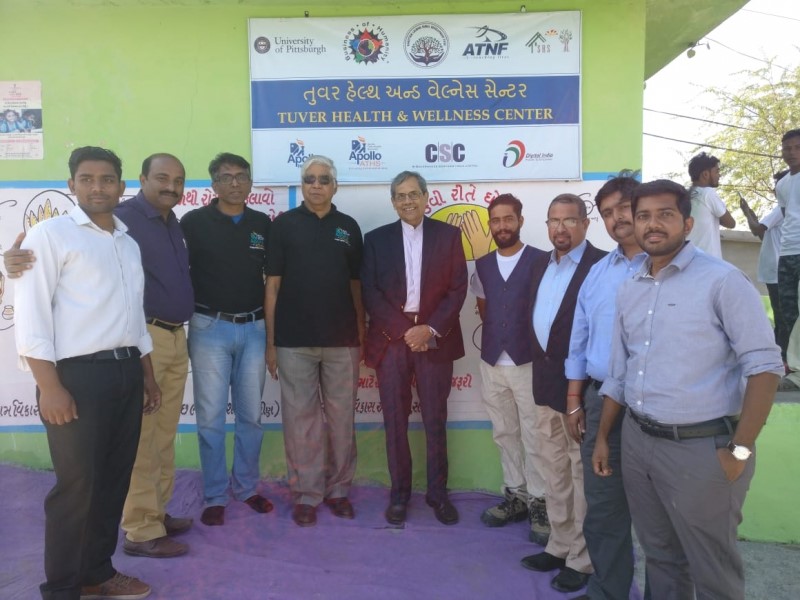 Despite the ongoing challenges presented by the pandemic, the Business of Humanity® Project's Tuver Health & Wellness Center (THWC) located in Gujarat, India has been operational since February 2019 and is continuing to deliver technology enabled health care and digital services to the tribal and rural communities in and around Tuver village.
The services at the THWC are made possible through our partnership with the Apollo Telemedicine Networking Foundation (ATNF), who help to operate a pharmacy, a diagnostic laboratory, telemedicine facilities, and a Common Services Center (CSC) where government services and welfare programs can be accessed by the community.  One of the most impactful components of the THWC is being implemented through Social Health Education (SHE) sessions. The objective of SHE is to impart basic health care information in a systematic and understandable way to communities in and around Tuvar, using audio visual aids. Under SHE, interested household women are enrolled as participants so they can be provided with information pertaining to Non-Communicable Diseases (NCDs) and women-related health issues. The THWC also provides menstrual hygiene education and free sanitary napkins to schoolgirls and women with incomes below the poverty line. 
Please see the links below to read the latest news, THWC reports and photos from the project site, beginning with the start of building in March 2018 through the present-day implementation of services and community outreach programs.