DC HEaRT Initiative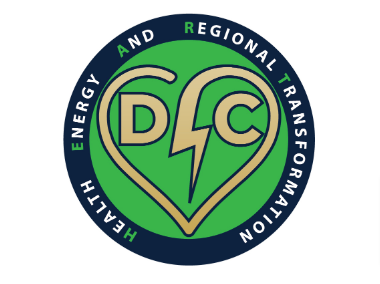 The DC HEaRT (Direct Current for Health, Energy and Regional Transformation) initiative is a partnership among the University of Pittsburgh's Katz Graduate School of Business, Swanson School of Engineering, and School of Social Work, as well as the Narottam Lalbhai Rural Development Fund and Ahmedabad University. It is funded by the Beall Family Foundation and the Hillman Family Foundation. Here you will find resources that enable you to:
DC HEaRT: What is it about?
DC HEaRT (Direct Current for Health, Energy and Regional Transformation) is an initiative of the Business of Humanity® Project (BoH) at the Katz Graduate School of Business and the Swanson School. The BoH Project seeks to improve strategic decision making in organizations using case studies and actual business examples drawn from firms studied in Brazil, China, Czech Republic, India, Russia and the United States. The Project explores the proposition that: Strategic decision making that employs criteria falling under the rubric of "humanity" - in its two dimensions of "humaneness" and "humankind" - leads to superior economic performance. DC HEART is a BoH initiative because of DC Power's potential for energy saving, environmental friendliness, and spurring economic development and job growth.
The BoH Project documents management processes and strategic perspectives of companies practicing the Business of Humanity®. The goal is to promote awareness among managers and academics, motivate discussion, examine the economic consequences, and demonstrate how to implement the Business of Humanity® tenets in their business plans. The project has developed a 3-credit MBA course, titled BSPP2328 The Business of Humanity®: Strategic Management in the Era of Globalization, Innovation and Shared Value, offered in the MBA and Executive MBA programs in the Katz School.
Site Projects
Learn about our exciting greenhouse project in Homewood, PA and discover how we, along with our Project Partners, brought energy and technology to a rural village in Gujarat, India. 
Explore why the city of

Pittsburgh

is an ideal location for DC (Direct Current) and green energy projects.
Check out these

important events that highlight the DC HEaRT Project initiatives.
Lesson Plans
Why DC? (Direct Current) Lesson Plans:
We have worked with local public school teachers in Homewood, PA to develop a set of lesson plans that will examine DC (direct current) and will provide students with opportunities to learn and explore through both hands-on learning and research experiences.  The lessons are designed with the purpose of focusing on students from grades 5 – 12, with the opportunity for the instructor to increase the difficulty of the lessons based on the level of experience in the class.  The lesson plans can be accessed here.