Strategic Planning in the Era of Pandemics, Climate Change, and the Kurzweil Singularity
An approach to strategic planning in the context of societal disruptions, which derives from the Business of Humanity® research program, was presented by Dr. John Camillus as the inaugural event in a webinar series designed for PittBusiness's alumni. A brief description of the presentation, moderated by Dean Arjang Assad, is stated below and a link to the recording of the webinar is provided here:
Strategic planning, as it is conventionally practiced, is ill-suited to address the magnitude and frequency of the disruptions that we live with and will inevitably continue to encounter. Global pandemics force us to change the way we live and interact; climate change forces us to rethink the definition of a good life; and the Kurzweil Singularity will force us to reconsider our understanding of what it means to be human. And these are but a few of the disruptions that we are facing.
Established strategic planning practice, with its understandable reliance on economic tools of analysis and ubiquitous SWOT matrices, helps improve existing strategies, but cannot effectively cope with the chaotic ambiguity and unknowable futures caused by disruptions. Today's strategic planning processes need to be disrupted in order to meet the challenge of a mutating environment. Building on the foundation of recently emerging planning processes designed to cope with wicked problems and the Business of Humanity® approach to formulating strategies, it is possible to frame a strategic planning process and management system that respond more effectively to the challenge of disruption.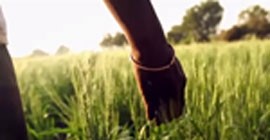 Arvind and the Business of Humanity®
Arvind Ltd., the flagship company of the Lalbhai Group, is an iconic example of the Business of Humanity® proposition that economic value added and societal benefits are synergistic. Mr. Sanjay Lalbhai, Chairman & Managing Director, Arvind Ltd., shares his perspective on sustainability; addressing issues such as the growing incidence of farmer suicide by creating new business models; "de-risking" the new business models; and the evolving nature of Arvind's historic commitment to social responsibility – from giving to good causes, through philanthropy that is carefully managed by Arvind's foundations, to incorporation of social concerns into Arvind's business model. View Video
 
Sustainability as Strategy
Mr. Pedro Suarez, President of Dow Latin America, speaks about his commitment to "Sustainability as Strategy." Dow Latin America is the most profitable territory in Dow's portfolio, and Mr. Suarez's approach to strategy formulation and implementation provides a compelling illustration of the power of the Business of Humanity® proposition.
Mr. Suarez's strategy is aligned with Dow's strongly held commitment to sustainability. Dow describes itself as combining "the power of science and technology to passionately innovate what is essential to human progress." In 2015, Dow articulated its "2025 sustainability goals to help redefine the role of business in society." The very first goal is to lead "in developing a societal blueprint that integrates public policy solutions, science and technology, and value innovation to facilitate the transition to a sustainable planet and society." View Video
 

Building Transformative Businesses to Solve the Problems of Poverty
Jacqueline Novogratz is the CEO and founder of the Acumen Fund, whose mission is to create a world beyond poverty by investing, employing business analysis and criteria, in social enterprises, emerging leaders, and breakthrough ideas. The Acumen Fund has invested more than $75 million in 70 companies in South Asia and Africa, all focused on delivering affordable healthcare, water, housing and energy to the poor. These companies have created and supported more than 57,000 jobs, leveraged an additional $360 million, and brought basics services to tens of millions. Jacqueline has an MBA from Stanford and a BA in Economics/International Relations from the University of Virginia. She has been featured in Foreign Policy's list of Top 100 Global Thinkers and The Daily Beast's 25 Smartest People of the Decade. She was appointed by Secretary Clinton to the Department of State's Foreign Affairs Policy Board. And in December 2011, Acumen Fund and Jacqueline were on the cover of Forbes magazine as part of their feature on social innovation. (Source: www.acumenfund.org)
In Jacqueline Novogratz's interview with Katz Professor of Business Administration, Dr. Ravi Madhavan, she discusses how the Acumen Fund began, sharing its challenges and successes, and revealing her future hopes and plans for the company, Ms. Novogratz describes a case in which the Acumen Fund decided to invest in a private entrepreneur who wished to build public/private toilets in Kenya. It was a high-risk proposition because at the end of a 5-10 year period, the government would have the option of buying back these toilets. For Ms. Novogratz, the investment was worth the risk because "What's been fascinating is now, a year and a half later, we have eleven of these toilets up and running, 2,000 people a day are using them on average each, so you're at about 20-25,000 people a day having access to a very beautiful, dignified sanitation experience which hasn't existed in Kenya, really ever... Ultimately, with the portfolio we want to at least break even, but we knew we were taking an outsized financial risk with a cap on our financial returns for a super, if you will, possibility of social impact." View Video
 

Technological Innovation at the Bottom of the Pyramid
By serving the needs of an often-forgotten population, smart and good businesses are making billions. And case studies show that companies that seek to serve these markets foster technological innovations that enable them to attain very low price points. And as they seek to better understand and serve these markets' needs, further technological innovation results that stimulate new and better products that then can be targeted to higher income segments. The Tenet Group in IIT Madras, a collaboration formed of electrical engineering and computer science professors, is a good example of such aspirations and resulting innovation. Started with the intent of bringing broadband communications to rural India, the venture's initial strategy was to reduce the cost of the broadband communication technology by an order of magnitude and to make the technology viable without connection to an electrical grid. An epiphany of understanding of the customers' basic needs changed the initial and quite successful strategic focus from reducing the price point of existing technology to developing broadband technology, both hardware and software, to meet the three essential needs of rural India - health, education and livelihood, as the professors phrased it. The resulting breakthroughs in technology have created the potential of global billion-dollar businesses.  View Video



Ford in Brazil - The Camaçari Story: Values-Driven Strategic Innovation
Ford Motor Company offers a powerful example of "good business" decisions guided by the touchstone of "humanity." This video case focuses on an example of Ford's strategic decision making.
In Brazil, Ford has recently built its finest assembly plant on a greenfield site in the rural, non-industrial, underdeveloped northeast region of the country. It has closely and very successfully partnered with local government to build needed infrastructure including a dedicated harbor. It trained and developed a very large and totally inexperienced workforce. Women constitute fifty percent of the workforce. Its manufacturing processes and even the sanitation system are the greenest of any automobile plant. It has integrated suppliers' operations under its roof. The cars designed and built at this plant in Camaçari are uniquely and demonstrably well-suited to the needs of Latin (Central and South) America. Ford's Camaçari plant has also become the benchmark for industry-government cooperation and economic development of less developed regions.
Ford's commitment to the humanity-based criteria of safety, quality, environmental and social sustainability, diversity and gender equality, as demonstrated by its Camaçari operations, have undoubtedly played a large role in enabling it to withstand the recession and positioning it for robust, long-term viability.  View Video
 
Vodafone CZ: Breaking the Rules
By "breaking the rules" for the customer, Vodafone in the Czech Republic has created a unique identity and strategy that enables it to compete effectively with companies that possess large shares of the Czech telecommunications market. Vodafone CZ's identity, defined by its values, aspirations and competencies, finds expression in its brand which drives "everything" we do and "makes things happen." Vodafone CZ is also highly regarded for its thoughtful dedication to corporate social responsibility (CSR). CSR is in Vodafone CZ's DNA and is part of its identity as a distinctively and proudly Czech company operating under Vodafone's corporate umbrella.  View Video